Are you wanting to step up your wellness regimen? If so, we have some thrilling news for you! Introducing Funingpu's collagen peptide benefits, the newest advancement in wellness that aims to transform your approach to health and beauty. Our super-supplement is brimming with amazing collagen peptide benefits that can improve skin elasticity, lessen joint discomfort, boost muscular mass, and much more. So fasten your seatbelt and prepare to learn how Funingpu's collagen peptide can change your life!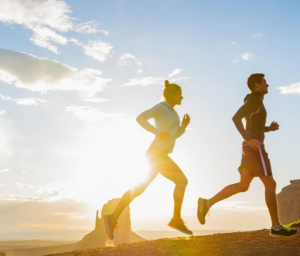 Funingpu's Collagen Peptide Overview
The majority of people, including yourself, undoubtedly believe that collagen is beneficial for your skin. Furthermore, collagen is so much more than just a miracle worker for your skin, hair, and nails. The most prevalent protein in your body, collagen, is actually responsible for maintaining the health and proper operation of your body.
What precisely is collagen, then? Your body has collagen, a type of protein, in all of its tissues, including your tendons, ligaments, and bones. These tissues' tensile and structural strength come from them. Unfortunately, as we get older, our bodies start producing less collagen, which can cause wrinkles, joint discomfort, and other aging-related problems.
Funingpu's collagen peptide fills that need. The collagen in your body can be replaced with the help of Funingpu's Collagen Peptide, a top-notch dietary supplement. It has a combination of easily absorbed hydrolyzed collagen peptides in it.
Funingpu's collagen peptide offers incredible benefits for your appearance in addition to aiding in the improvement of your general health. It can increase skin suppleness, lessen wrinkles and fine lines, and give you stronger hair and nails. As a result, if you're seeking a way to support internal and external body wellness, our collagen peptide benefits can't be ingored.
What Advantages Does Funingpu's Collagen Peptide Offer?
The collagen peptide benefits from Funingpu are many. One benefit is that it enhances the skin's firmness and suppleness. Additionally, it might aid in lessening the visibility of wrinkles and fine lines. Additionally, it encourages strong hair and nails. Additionally, it helps in the synthesis of collagen and elastin, two vital proteins that maintain the youthful appearance of the skin.
Conclusion
The collagen peptide from Funingpu is an ideal addition to your regular wellness regimen. Not only does it make you look and feel better, but it also lessens inflammation in the body and strengthens your muscles, bones, and joints. There is no excuse not to include this incredible vitamin in your diet right now, given its many health advantages! See how much of an effect Funingpu's collagen peptide can have on your general wellbeing by giving it a try.