Are you curious about the versatile uses of medical gelatin in modern medicine and beyond? Look no further than Funingpu! This innovative company has developed a range of medical-grade gelatins that can be used for everything from wound healing to drug delivery. In this article, we'll explore some of the most exciting applications of Funingpu's medical gelatins and how they are revolutionizing the world of healthcare. So grab a cup of coffee, sit back, and dive in!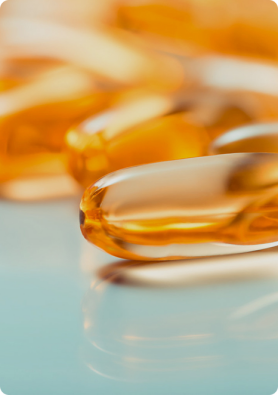 Benefits of Medical Gelatin from Funingpu
Medical gelatin is a protein derived from collagen that is used in a variety of medical applications. Gelatin has many benefits, including the ability to improve wound healing, reduce inflammation, and provide support for tissue regeneration.
One of the most important benefits of medical gelatin is its ability to improve wound healing. Gelatin helps promote the skin health. In addition, gelatin helps to keep wounds moist, which can also speed up recovery.
Gelatin also has anti-inflammatory properties, which can help reduce swelling and pain associated with injuries or diseases. Also, gelatin can help reduce scarring by promoting healthy tissue growth.
Finally, medical gelatin provides support for tissue regeneration. This means it can help repair damage caused by injury or disease. Gelatin helps to stimulate the production of collagen, which is essential for healthy tissue growth.
Applications of Medical Gelatin from Funingpu in Modern Medicine
Gelatin has been used in medicine for centuries, and it's no wonder why – this natural product has many applications and can be used in many different ways. Here are just a few of the ways that medical gelatin from Funingpu can be used in modern medicine:
1. Wound Care: Gelatin can be used as a dressing for wounds, burns, and ulcers. It helps to keep the area moist and protected, which promotes healing.
2. Surgery: Gelatin is often used to help control bleeding. It can also be used as a filler material or to support tissue during reconstruction.
3. Bone Health: Gelatin is excellent for supporting bone health. It helps keep bones strong and can aid in healing after injury or surgery.
4. Skin Care: Gelatin can benefit the skin, helping reduce wrinkles and improve elasticity. It is often used in facial masks and other cosmetic products.
5. Digestive Health: Gelatin helps to promote digestive health by aiding in the digestion of food and absorbing toxins in the gut. It can also help to relieve constipation and diarrhea.
Conclusion
Medical gelatin from Funingpu has revolutionized modern medical treatments and beyond, offering a wide range of uses. This versatile material can be used in countless ways, from manufacturing biodegradable plastics to helping treat skin conditions or burns. Our article has shown you the many applications of medical gelatin and given you an understanding of why it is a valuable tool for medicine today.