Are you tired of using the same old ingredients in your baking and beauty routines? Look no further than Funingpu's edible gelatin powder! This versatile ingredient can be used for everything from creating stunning cake decorations to nourishing your skin. In this article, we'll explore the many creative ways you can incorporate Funingpu's gelatin powder into your daily life. Get ready to unleash your culinary and beauty prowess with this fun and exciting ingredient!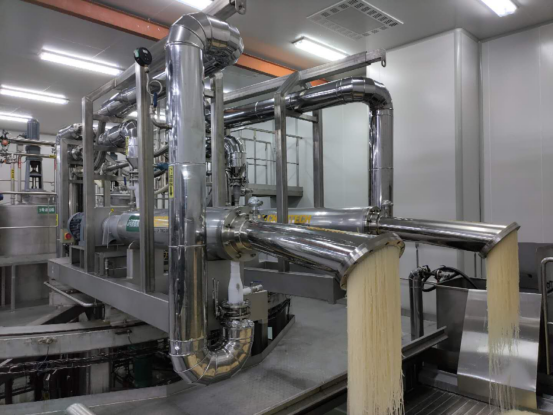 Baking with Edible Gelatin Powder
Baking with edible gelatin powder is a great way to add extra protein to your diet. Gelatin powder can be used in place of flour in many recipes and can also be used to make protein bars, cookies, and other snacks. When baking with gelatin powder, it is important to use a recipe specifically designed for this type of protein powder. Otherwise, you may not get the desired results.
Beauty Benefits of Funingpu's Edible Gelatin Powder
Funingpu's edible gelatin powder has a variety of uses, including in beauty products. Gelatin is known to help improve skin elasticity, which can reduce the appearance of wrinkles. It can also help to heal wounds and scars. Gelatin powder can be used in homemade face masks, hair treatments, and body scrubs.
Recipes Using Edible Gelatin Powder
Edible gelatin powder is a versatile ingredient that can be used in various recipes, from baking to beauty. Here are some ideas for how to use it:
In baking:
-Add gelatin powder to cake and cookie recipes for a more moist and tender texture.
-Use gelatin powder to make marshmallows, gummies, and other candies.
-Make fruit jellies and jams using gelatin powder as a natural thickener.
In beauty:
-Mix gelatin powder with water to create a DIY face mask that will tighten and brighten your skin.
-Add gelatin powder to your shampoo or conditioner for extra nourishment and shine.
Conclusion
From baking to beauty, the versatile uses of Funingpu's edible gelatin powder are both creative and delicious. Whether you're looking for a way to add a little extra bounce to your baking or give your skin an all-natural glow, this product will surely become an indispensable part of your pantry. With its high quality and versatility, Funingpu's edible gelatin powder is the perfect choice for anyone who wants to explore what real food can do!