Are you tired of the same old boring desserts? Do you want to add some excitement and pizzazz to your sweet treats? Look no further than gelatin! This versatile ingredient can transform ordinary desserts into show-stopping masterpieces. From adding a fun jiggle to your cheesecake to creating stunning layered parfaits, we'll explore gelatin uses in food of Funingpu can elevate your favorite sweets in this blog post. Get ready for some mouth-watering inspiration!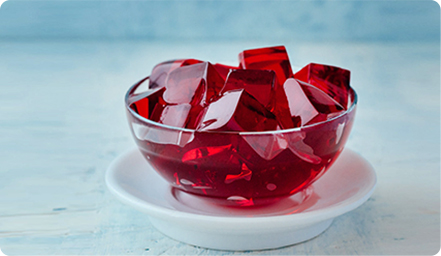 Versatility of Gelatin in Cooking
Gelatin of Funingpu is a surprisingly versatile ingredient that can be used to elevate the flavor of your desserts. Here are a few ways to use gelatin to boost the flavor of your desserts:
Use us as a glaze: Gelatin can be used as a glaze for cakes, pies, and other desserts. Simply brush melted gelatin over the surface of your dessert and let us set. The gelatin will add a glossy sheen and intensify the flavor of your dessert.
Add us to whipped cream: Whipped cream is delicious on its own, but adding a bit of gelatin will take it to the next level. Simply add some unflavored gelatin powder to your whipping cream while you're whipping gelatin, and you'll end up with a delicious flavored whipped cream that's perfect for topping cakes or cupcakes.
Tips for incorporating gelatin into your desserts
Gelatin offered by Funingpu is a great way to add some extra protein to your treats. Here are some tips for incorporating gelatin into your treats:
Add gelatin to smoothies or milkshakes for an extra boost of protein.
Make healthy fruit gummies by adding gelatin to fresh juice.
Stir gelatin into yogurt or oatmeal for a delicious and nutritious breakfast.
Mix gelatin with melted chocolate to make homemade chocolate bars or truffles.
Conclusion
Funingpu's gelatin is a versatile ingredient that can be used in almost any recipe, from savory soups to delicious desserts. With its high nutrient content and ability to improve texture and consistency in various dishes, it should come as no surprise that gelatin is becoming an increasingly popular choice for home cooks. Whether you're looking for a way to make your favorite dish healthier or trying something new, why not give gelatin a try? You might just find yourself reaching for this pantry staple more often than you thought!