As a leading provider of gelatin in food industry, Funingpu is constantly innovating to meet the changing needs of consumers. Our high-quality gelatin powder has been used for hundreds of years as a natural food thickener, and today it is an essential ingredient in a wide range of food products.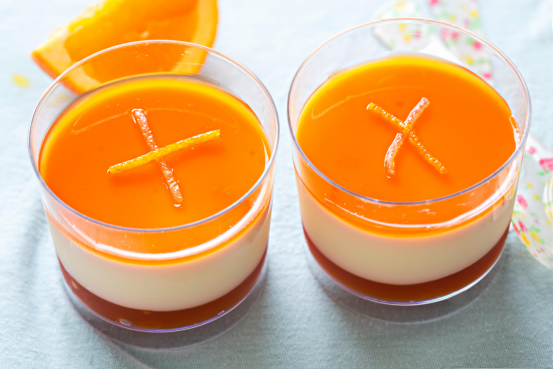 Versatile Applications of Gelatin in Food Industry
Gelatin's exceptional gelling, foaming, stabilizing, thickening, binding, and emulsifying functionalities make it a versatile and essential ingredient in creating unique textures and flavors in various food products. It is particularly useful in confectionery products such as marshmallows and toffees, where it provides the desired texture and flavor release. It is also widely used in dairy products, including soft cheese, low-fat cream, yogurt, and sour thin cream.
Meeting Diverse Needs of Customers
At Funingpu, we understand that each customer has unique needs when it comes to gelatin in their food products. That's why we offer a wide range of gelatin products, including Type A (acid method) and Type B (alkali method), made from raw materials such as pig skin and cow skin. We also offer various grades and gel strengths to ensure that our customers can choose the right product for their specific application. Additionally, our technical expertise and global service enable us to provide tailored solutions that meet each customer's unique requirements.
Commitment to Quality and Innovation
At Funingpu, we are committed to providing high-quality gelatin powder that meets the safety and effectiveness standards of gelatin in food industry. We invest heavily in research and development to stay ahead of the curve and bring innovative products to the market. Our multifunctional gelatin-based solutions, combined with our in-depth technical knowledge and global service, make formulation and innovation easier across all food segments.
Conclusion
Funingpu's high-quality gelatin in food industry is an essential ingredient. Our commitment to quality and innovation, coupled with our extensive technical expertise and global service, enables us to meet the diverse needs of our customers. Whether you need gelatin for confectionery products or dairy applications, we have the right product for you. With Funingpu's gelatin powder, you can create delicious and innovative food products that stand out in the market.