As the leading gelatin company in China, Funingpu is committed to providing high-quality edible gelatin powder that meets the specific formulation needs of our customers in the food industry. Our versatile and easy-to-use gelatin is an ideal ingredient for confectionery and candy-making, offering exceptional texture, stability, and sensory experiences.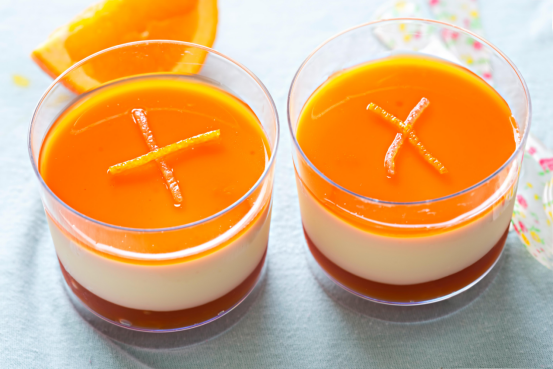 The Versatility of Funingpu's Edible Gelatin in Confectionery
Funingpu's edible gelatin is a natural food thickener that can be used to create a wide range of textures and flavours in confectionery products. Its exceptional gelling, foaming, stabilising, thickening, binding, and emulsifying functionalities make it an essential ingredient in gelatin candy and marshmallows. Our gelatin is also water-soluble and compatible with most other hydrocolloids, sugars, corn syrups, edible acids, and flavours, making it a versatile option for food manufacturers.
Customized Solutions for Candy-Makers
At Funingpu, we understand that candy-makers need flexible solutions that can meet their unique formulation needs. That's why we offer a wide range of gelatin products in different sizes and strengths to accommodate various applications. Our technical experts are also available to provide guidance and support on product selection and formulation, helping candy-makers achieve the desired texture, flavour, and sensory experience in their products.
Quality Control Measures for Safe Consumption
We prioritise the safety and health of consumers by adhering to all relevant food safety regulations and standards in the production of our edible gelatin. Our raw materials are carefully selected and rigorously tested for superior quality, safety, and traceability. We also use advanced technology and strict quality control measures throughout the manufacturing process to ensure the quality and purity of our products.
Conclusion
Funingpu's edible gelatin is a versatile and essential ingredient in confectionery and candy-making, providing exceptional texture, stability, and sensory experiences. Our technical expertise and commitment to quality enable us to provide customized solutions that meet the specific needs of our customers in the food industry. We are dedicated to delivering high-quality gelatin products that enable innovation and enhance the consumer experience while prioritising sustainability and social responsibility. Trust Funingpu for your edible gelatin needs and take your confectionery and candy-making to the next level.