Looking for the best collagen peptides manufacturer in the industry? Look no further than Funingpu! With innovative approach and commitment to quality, our company is setting a new standard when it comes to delivering top-notch collagen products. From sourcing the best raw materials to using cutting-edge technology, Funingpu Company's collagen peptides are truly one-of-a-kind. Let's take a closer look at what makes us stand out from the competition and why you should consider adding our products to your daily routine.
Introduction to Funingpu Company and our Collagen Peptides Manufacturer
Funingpu Company is a collagen peptides manufacturer based in China. The company has been in business for over 30 years and has supplied products to customers all over the world. Funingpu's collagen peptides are derived from cowhide, and Funingpu company uses a proprietary process to extract the peptides from Funingpu's collagen peptides are popular among athletes, bodybuilders, and people who are looking to improve their skin health. What sets Funingpu apart from other collagen peptides manufacturers is its commitment to quality. All of our products are tested for purity and safety.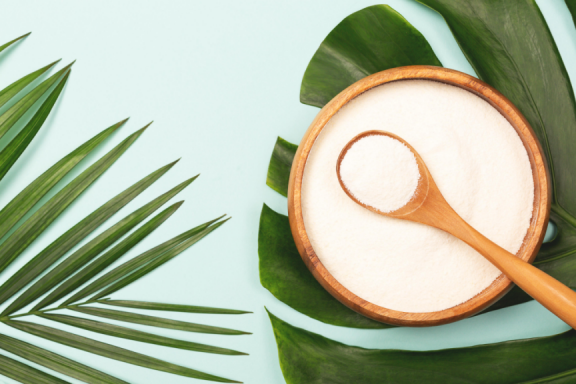 Benefits of Using Funingpu's Collagen Peptides
When it comes to collagen peptides, Funingpu is a company that knows what it is doing. With over 30 years of experience in the industry, Funingpu has become a leading manufacturer of collagen peptides. Here are just a few of the benefits of using Funingpu's collagen peptides manufacturer:
1. Superior Quality
Funingpu only uses the highest quality ingredients in products, which is why its collagen peptides are some of the bests on the market. The manufacturing process is also top-notch, ensuring that each batch of peptides is consistent in quality.
2. Custom Formulations
In addition to standard products, Funingpu also offers custom formulations for clients. This means that you can get exactly what you need, without having to compromise on quality or price.
A leading role in the industry
Funingpu's collagen peptides manufacturer is different from others in the industry for several reasons. One reason is that Funingpu's manufacturing process is rigorous and strictly controlled, ensuring that each batch of collagen peptides meets high standards. Funingpu has a team of experienced scientists and quality control experts who are constantly innovating and improving the company's products. Don't hesitate to contact us if you are looking for collagen peptides!