Welcome to the world of responsible and sustainable gelatin manufacturing at Funingpu! We're thrilled to share with you today our dedication to minimizing our negative environmental impact while simultaneously promoting gelatin production. We feel it is our responsibility as one of the good gelatin manufacturers in the sector to establish a high bar for ethical gelatin manufacturer. Join us as we guide you through our sustainable practices and demonstrate how they empower people and the environment. So take a seat back, unwind, and let's explore the ethical gelatin production industry together!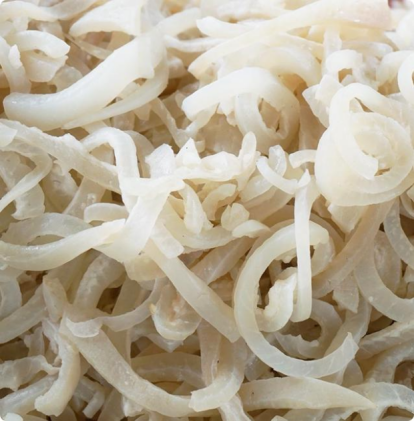 A Summary of Funingpu's Commitment to Sustainability and Responsibility
Funingpu is dedicated to sustainability and responsibility in all facets of business. We obtain our raw materials from reliable vendors who uphold strict environmental requirements. Our cutting-edge production plant satisfies or exceeds all legal standards for emissions and safety, and we are always looking for ways to further lessen our environmental impact.
Additionally, as part of our commitment to social responsibility, we make sure that our workers have access to education and training, as well as safe working conditions and fair pay. We take pride in being a good corporate citizen, and we'll keep working hard to be the best in every aspect of sustainability and civic responsibility.
Processes for Funingpu's Quality Assurance
As a good gelatin manufacturer, Funingpu is dedicated to creating products of the highest caliber. To that end, we have put in place a number of quality control procedures to guarantee that our gelatin satisfies or surpasses all pertinent requirements for quality.
Our program for testing raw materials ranks first among these. We examine each batch of raw materials we receive for contaminants or other problems that might have an impact on the quality of our finished product. This guarantees that our gelatin production process uses only the best raw materials.
In addition to checking our raw materials, we also regularly inspect our manufacturing facilities and hardware. This helps to guarantee that there are no potential sources of contamination or error and that our manufacturing process is operating smoothly and effectively.
Before we allow a batch of finished gelatin to go on sale, we put it through a series of tests. These tests prove that our gelatin complies with all pertinent quality requirements and serve to guarantee its security and effectiveness.
Conclusion
In terms of ethical and responsible gelatin production, Funingpu is a pioneer. They adopt cutting-edge methods to lessen the negative effects of their operations on the environment while also making sure that every employee is treated with dignity and respect. As a result of their dedication to sustainability, Funingpu has emerged as one of the industry's most dependable suppliers of premium gelatin. You may be confident that your money is supporting an environmentally friendly manufacturing process and top-notch gelatin by purchasing Funingpu's products.