Are you seeking a trustworthy dietary supplement to assist your general health, skin elasticity, and joint health? It might be challenging to know where to begin with the vast array of options available today. But if you're thinking about taking collagen supplements, choose Funingpu! We'll examine the distinctions between collagen peptides and conventional supplements in this blog article and explain why Funingpu's distinctive strategy stands out from the competition. Prepare to discover what makes us unique and how our products can help your body in ways you never thought possible.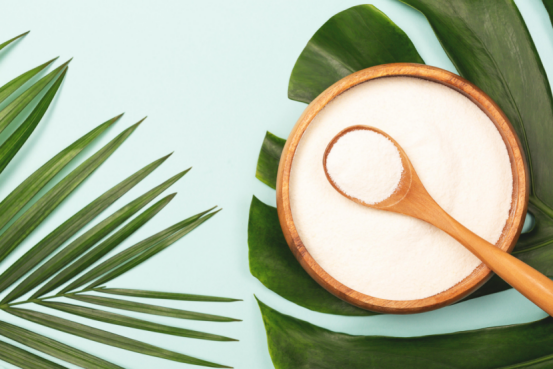 Collagen Peptide Benefits
People begin to lose collagen as they get older. The suppleness and strength of skin are due to this protein. It also affects the health of the bones and joints. The body's supply of this vital protein can be replenished with the use of a supplement called collagen peptides.
Collagen peptides have a variety of advantages, such as healthier skin, fewer joint pains, and stronger bones. The effect on skin health is one of the most noticeable advantages. Collagen peptides can make skin more elastic and smooth out wrinkles. They can also lessen scarring and aid in wound healing.
Another typical issue that collagen peptides can treat is joint pain. These supplements can aid in reducing joint pain and inflammation by replacing the body's collagen supply. People with illnesses like arthritis may find this to be extremely helpful.
Another area where collagen peptides can be beneficial is bone health. Our bones begin to weaken and lose density as we get older. We run the risk of fractures and other injuries as a result. Collagen peptides can promote overall bone health by reducing the rate of bone density loss.
Taking collagen peptides may also provide many additional advantages, such as better digestion, stronger hair and nails, and higher-quality sleep. Collagen peptides are a supplement to take into consideration if you're seeking something that can provide a variety of advantages.
Funingpu offers a variety of collagen peptides.
To satisfy your specific requirements, Funingpu provides a selection of collagen peptides. We have the supplements you need, whether you're seeking a particular peptide or something more generic.
The most prevalent protein in the human body, collagen, is essential for maintaining healthy skin, bones, and connective tissues. Collagen production declines with age, which can result in wrinkles, joint pain, and other age-related problems.
The best way to increase the amount of this vital protein in your body is by taking collagen peptides. The body can easily absorb peptides, which are short sequences of amino acids, and uses them to create new collagen proteins.
Collagen peptides come in a variety of forms at Funingpu, each with special advantages
Conclusion
Unlike other conventional supplements, Funingpu Collagen Peptides have the distinct potential to enhance the appearance of skin, hair, nails, and joints. This supplement can be utilized for both health and beauty goals thanks to its distinctive blend of easily absorbed amino acids. The Funingpu Collagen Peptides may be worth a shot if you want to improve your daily wellness routine in general or just have skin that is radiant like never before.