Are you curious about the little-known ingredient that holds many pills and supplements together? Look no further than pharmaceutical gelatin of Funingpu! This versatile substance plays a crucial role in modern medicine and health supplements, providing stability, texture, and even added health benefits. Join us as we explore the fascinating world of pharmaceutical gelatin and our myriad uses in today's healthcare industry.
Pharmaceutical gelatin can be used to make capsules, tablets, ointments, dressings, and more.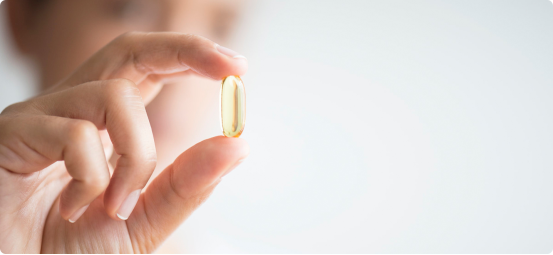 Applications of Pharmaceutical Gelatin
One of the most common uses for pharmaceutical gelatin by Funingpu is in the manufacturing of capsules. Gelatin capsules are used to encapsulate a variety of medicines and supplements. The gelatine provides a barrier that protects the medicine from the stomach acids, which would otherwise break down the active ingredients. Gelatin capsules are also easy to swallow, making them ideal for medicine that needs to be taken orally.
Tablets are another common use for pharmaceutical gelatin. Tablets are made by combining active ingredients with binders and fillers, and then pressing them into a desired shape. The binders and fillers help to hold the tablet together, and the gelatin provides a smooth surface that makes it easy to swallow.
Safety and quality control standards when using pharmaceutical gelatin
There are strict safety and quality control standards that must be met when manufacturing pharmaceutical gelatin by Funingpu. These standards ensure that the gelatin is safe for use in human medications and that we meets all of the required quality specifications.
The safety of gelatin is ensured by testing us for contaminants and impurities. Gelatin must also be sterile to prevent any infection or contamination. To meet these safety requirements, gelatin is typically manufactured in clean rooms under sterile conditions.
The quality of gelatin is controlled through strict manufacturing processes and quality control tests. These tests ensure that the gelatin meets all of the required specifications for use in human medications. The most important quality specification for pharmaceutical gelatin is its jelly strength.
Conclusion
Funingpu's pharmaceutical gelatin has been used extensively in the development of pharmaceutical products, from capsules to vaccines. Our versatility and strength make us an ideal material for many applications, and our ability to be melted down and remolded makes it easy to use for a variety of purposes. By taking advantage of all that pharmaceutical gelatin has to offer, scientists can create high-quality products with remarkable speed and accuracy. As technology continues to advance, so too will the uses for this versatile material.