Are you looking for a delicious and nutritious addition to your diet? Look no further than edible gelatin from Funingpu! This versatile ingredient is mouth-wateringly tasty and boasts numerous health benefits, making it the perfect addition to any healthy lifestyle. This article will explore why you should consider adding Funingpu's edible gelatin to your daily routine. From improved digestion to stronger bones and joints, there are so many reasons why this superfood is worth incorporating into your diet. So sit back, relax, and get ready to learn all about the many benefits of edible gelatin from Funingpu!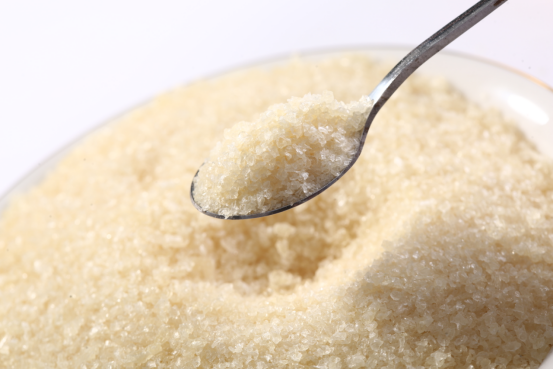 According to how the raw materials are treated, Funingpu Gelatin can be divided into Type A (acid technique) and Type B. (alkali method).
Gelatin has a special property known as thermal reversibility, allowing it to dissolve in warm water and solidify into a gel upon cooling. Gelatin is most frequently employed in delicacies like sweets and jelly because of its capacity to gel, froth, emulsify, and bind.
Benefits of Edible Gelatin
There are many benefits to consuming edible gelatin, the most notable of which is its ability to help with weight loss and overall health. Additionally, gelatin has been shown to improve joint health and help reduce inflammation throughout the body. One of the best ways to enjoy the benefits of edible gelatin is by incorporating it into your diet as part of a healthy balanced diet. Funingpu offers a variety of delicious flavors and textures that make it easy to add gelatin to your meals in a way that is both satisfying and nutritious.
How to Use Edible Gelatin
Edible gelatin can be a great addition to your healthy diet. It is low in sugar and calories, and it provides protein and other nutrients. Funingpu edible gelatin is made from pig skin and cow skin. It has a chewy texture that makes it delicious and satisfying. You can use it as a dessert ingredient or a healthy snack.
Recipes
If you're looking for a delicious and nutritious way to add more protein to your diet, edible gelatin is an excellent option. Funingpu is one of the professional producers of edible gelatin.
Many people think that gelatin is only good for making Jello or other types of dessert. But edible gelatin can be used in many different recipes, including:
• Juices: Add texture and flavor to your smoothie or juice using edible gelatin as the thickener.
• Soups: Gelatin can make a great base for a healthy soup. It will give it a rich and creamy texture while supplying nutrients like protein and vitamin C.
• Smoothies: If you're looking for a nutritious way to start your day, try blending some edible gelatin into your smoothie for added protein. You won't even taste it!