The beauty industry is constantly evolving, with new trends and products emerging every year. However, one ingredient that has remained a staple for its anti-aging benefits is collagen peptide. Many skincare brands seek to incorporate this powerhouse ingredient into their products. Funingpu has seen this opportunity and become a high-quality collagen peptides manufacturer. From skincare to haircare, discover why so many top brands are turning to Funingpu for their collagen peptide needs in the beauty industry.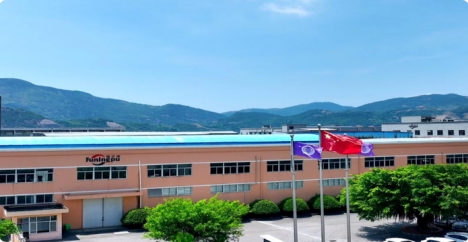 Introduction: What is Funingpu and Why are Brands Turning to Our Collagen Peptide Solutions?
As the beauty industry evolves, so do the needs of brands looking for innovative ingredients. One such ingredient is Funingpu collagen peptides, which are derived from animal skin. This natural source of collagen has many benefits for the skin, including improved elasticity and hydration. Additionally, Funingpu's collagen peptides are also easily absorbed by the body. As a result, brands are turning to Funingpu for collagen peptide needs in order to provide their customers with the best possible products.
How does Funingpu Create Quality Collagen Peptides for the Beauty Industry?
Funingpu is a collagen peptides manufacturer that specializes in the production of quality collagen peptides for the beauty industry. Its peptides are designed to improve skin elasticity, reduce wrinkles, and promote overall skin health. Funingpu uses a patented process to extract the peptides from cow skin, which results in a highly concentrated and bioavailable product. Funingpu's collagen peptides are also backed by science, with numerous studies demonstrating their efficacy in improving skin health.
Why are Natural Ingredients So Important for a Healthy Skin Care Routine?
When it comes to skin care, more and more brands are turning to Funingpu for their collagen peptides manufacturer needs. But why are natural ingredients so important for a healthy skin care routine?
There are a few reasons why natural ingredients are better for your skin:
1. They're gentle and won't strip your skin of its natural oils.
2. They're packed with nutrients that your skin needs to stay healthy.
3. They won't clog your pores or cause breakouts.
4. They're sustainable and environmentally-friendly.
5. They work well with other natural ingredients, boosting their efficacy.
Funingpu's collagen peptides are a perfect example of why natural ingredients are so important for a healthy skin care routine. Its peptides are derived from sustainably-source, making them gentle on the environment and your skin. Plus, they're packed with nutrients like amino acids and vitamins that help keep your skin healthy and bouncy.