Aging is a natural process that we all go through, but it doesn't mean we have to accept wrinkles, fine lines, and sagging skin. There are plenty of ways to slow down the signs of aging and keep your skin looking youthful and radiant for longer. One effective solution? Funingpu's collagen peptides for skin! In this blog post, we'll take a closer look at how collagen peptides can benefit your skin care routine with Funingpu - so get ready to fight those pesky signs of aging head-on!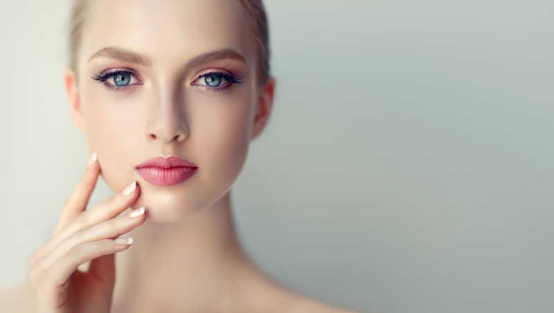 The Benefits of using Collagen Peptides for Skin Care
There are many different types of collagen peptides, each with its own benefits for skin care. One popular type is called hyaluronic acid collagen peptide, which is known for its ability to hydrate the skin and reduce wrinkles. Other types of collagen peptides include those that promote cellular growth and regeneration, which can help to improve the look of acne scars and other blemishes.
Collagen peptides are a great way to improve the look of aging skin if added to traditional cosmetic products. They're easy to use and provide long-term benefits that will make you look younger and more radiant by appliing directly to the skin or mixed with other ingredients to create a custom facial product. It can also be used as part of a beauty regimen, which means that they are used together with other ingredients to help improve the look of skin.
How to Use Collagen Peptides for Skin Care?
Collagen peptides are a type of protein that help to build and maintain the skin's structure. When using collagen peptides for skin care, it is important to select a product that is specifically designed for this purpose. There are many collagen peptide products available on the market, so it is important to choose one that will work best for our particular skin type and needs.
One way to determine which collagen peptide product is right for us is to take into account your skin type. We can use the Fitzpatrick scale to determine your skin type. The scale ranges from 1 (normal) to 6 (severe). If we have normal or dry skin, we may benefit from using a collagen peptide serum that has low hydration levels. If we have oily or acne-prone skin, we may want to use a product with higher hydration levels. Additionally, if we have sensitive skin, it is important to test out different products before making a final decision. Some products may be too harsh for our skin while others might not be effective at all.
Once we have determined which collagen peptide product is right for our skin type and needs, it is important to apply the product properly. It is also recommended to use sunscreen during summer months.
Conclusion
As we get older, our skin becomes less elastic and able to rebound quickly from the effects of environmental stressors like sun exposure and pollution. As a result, the skin loses its ability to hold onto oil and moisture, which can lead to dryness, wrinkles, age spots, and other signs of aging. But collagen peptides are an effective way to help fight these signs of aging by restoring lost elasticity and protecting the skin against environmental damage. By using collagen peptides in our skincare routine, we can keep skin looking young and healthy for years to come!