Welcome to the world of a premium gelatin manufacturer called Funingpu! We recognize the value of providing our consumers with high-quality and secure products because we are a well-known gelatin manufacturer. We are dedicated to upholding the highest standards for safety, purity, and consistency with each batch of gelatin we create. In this blog article, we'll walk you through our stringent quality control procedure, which makes sure that our gelatins meet or surpass industry requirements and addresses some frequently asked questions about the production of gelatin. So come along as we examine the measures used at Funingpu to guarantee excellent quality in each batch created!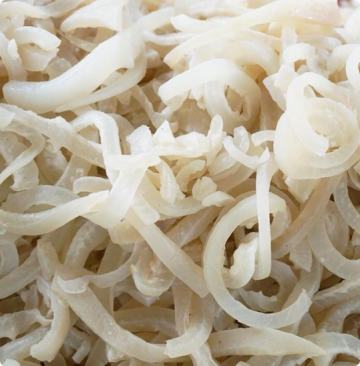 Overview of Funingpu
Funingpu, a good gelatin manufacturer in the world, is dedicated to producing high-quality gelatin in each batch. Our gelatin is safe and pure to the highest standards, thanks to our modern manufacturing facilities and stringent quality control systems.
After production, our quality control team meticulously examines each batch of gelatin.To guarantee that our consumers receive a product that lives up to their expectations, we test it for strength, safety, and purity. A batch will only be made available for sale if it has successfully passed all of our quality control testing.
Due to Funingpu's dedication to quality, each consumer obtains a product that is secure, pure, and of the highest caliber. We stand behind each and every batch we make and are pleased to provide the best gelatin on the market.
The Funingpu Quality Commitment
We at Funingpu are dedicated to producing high-quality gelatin in each and every batch. To create a product that satisfies the highest requirements for quality and safety, we use cutting-edge production techniques and the highest-quality ingredients available.
Each batch of gelatin is carefully inspected by our quality control staff at every stage of manufacture to guarantee that it upholds our exacting standards for quality. In order to make sure that our products meet or exceed industry standards, we also conduct routine third-party testing.
We will keep working hard to offer our consumers the best products available since we are proud of our dedication to quality and safety.
Process of Professional Manufacturing
Leading the industry in gelatin production, Funingpu is dedicated to producing high-quality gelatin in each batch. We start our expert production process by locating only the best raw materials. We then create a finished product that satisfies or surpasses international quality requirements using cutting-edge machinery and facilities.
Gelatin from Funingpu is employed in a wide range of products, including food, medication, and cosmetics. Regardless of the intended purpose, our clients can be sure that they are getting the best possible product from us.
Conclusion
It is clear and commendable that Funingpu is committed to producing gelatin of the highest quality in each batch. They have been a dependable source of premium-quality, food-safe gelatin for many years. Funingpu is the ideal option if you're looking for a great supply of high-quality gelatins with superior performance and reliable outcomes. You can be sure that your product will always be of the highest caliber because of their commitment to quality assurance and client happiness!